Tenant Handbook
Elevators and Stairwells
ELEVATOR SERVICE

Salesforce West is equipped with eighteen (18) passenger elevators and two (2) shuttle elevators and one (1) freight elevator. They serve the following floors:
| | | |
| --- | --- | --- |
| Elevator Bank | Cabs | Floors Serviced |
| Low Rise | A-F | 3-14 |
| Mid Rise | O-T | 15-26 |
| High Rise | G-I & L-N | 27-41 |
| Shuttle | J-K | B-2 |
| Freight | Z | B-43 |

All elevator cars require an access card for floor access.
Passenger Elevator Dimensions: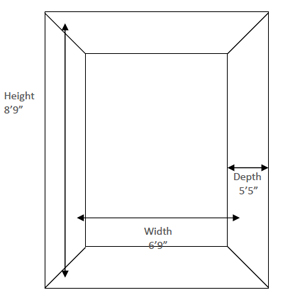 FREIGHT ELEVATORS

Salesforce West is equipped with one (1) freight elevator. Any pick-ups or deliveries that require exclusive, extended use of the freight elevator (over 20 minutes or exceeding one (1) elevator load) must be scheduled with the Property Management Office for after hours or weekend use. This includes high volume deliveries of equipment, furniture or boxes. Please inform any vendors making deliveries that the dimensions of the freight elevator are as follows:
Freight Elevator Dimensions: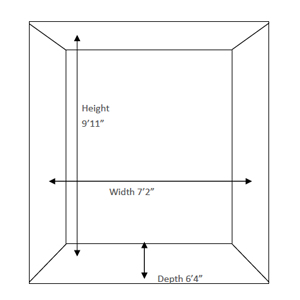 Maximum weight: 4,000 lbs

The loading dock located in the garage has a 12'6" clearance and may be used for up to 20 minutes at one time. If it is need for a longer amount of time, please notify the Property Management Office.


STAIRWELLS
There are two (2) stairwells that service the building. Stairwell doors are locked at all times to prevent entry onto a tenant floor. Stairwells will provide egress from the tenant areas, building, and garage at any time. To provide safe egress during a fire alarm, code dictates that all stairwell doors automatically unlock.

Never prop stairwell doors open, as this may damage the door as well as compromise the balance of the Heating, Ventilation and Air Conditioning system and may create a serious breach to security and fire protection.